I wore this outfit on the second day of Chinese New Year.
I bought this skirt some time back and have not gotten the chance to wear it and finally wore it on this second day of chinese new year.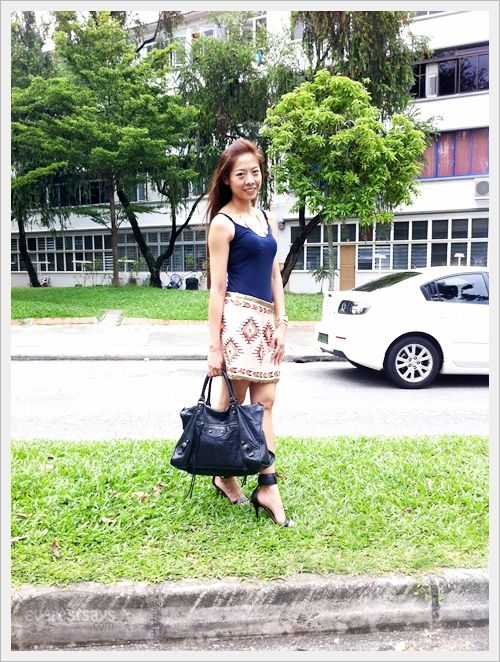 The skirt is made of full sequins in small squares and was a little heavier than normal skirts and it had a slight metallic sound when I walked, a little like wearing a mesh netting around.
Since the skirt already had the details and sheen, I opted for a simple dark blue camisole top and an ethnic inspired necklace to match.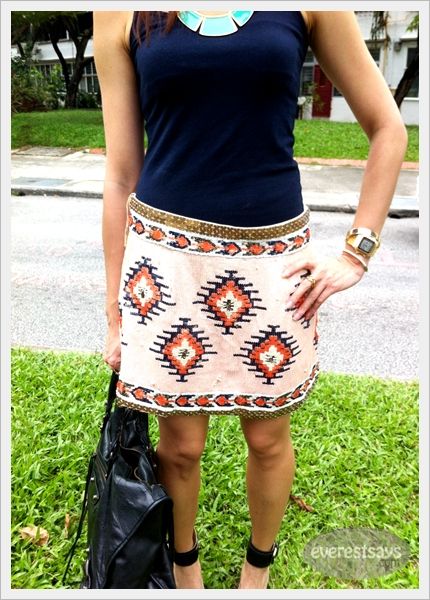 Camisole: Zara, Sequin Skirt: Zara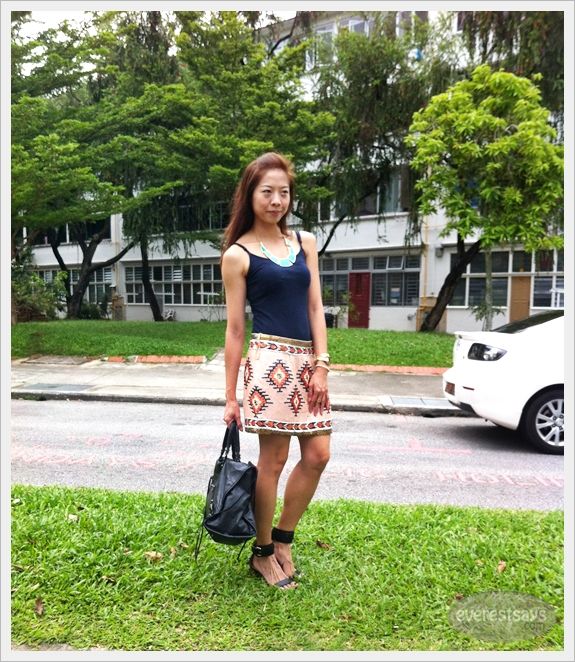 Wrapped Ankle Heels: Mango
Thanks for dropping by!
linking up with Glamamon , Visible Monday, I am Priiincess  , Dcinstyle
, Wardrobe Wednesday @ Kiwiwomenstyle  , Get your pretty on &   StyleElixir