Holiday Inn Resort Batam is located about 20mins car ride from the city centre and there aren't many food options in the near vicinity considering that the nearby Waterfront Ferry Terminal seems abandoned. So it is almost inevitable that you will have another meal there besides breakfast.
Let's start with the first meal of the day! The breakfast spread is not huge but in my opinion it does have sufficient choices from the Indian, Chinese to Western breakfast choices.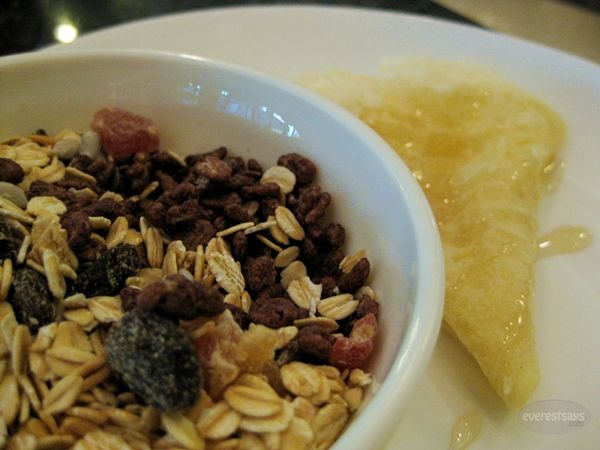 Muesli and cornflakes mix  & crepe with honey.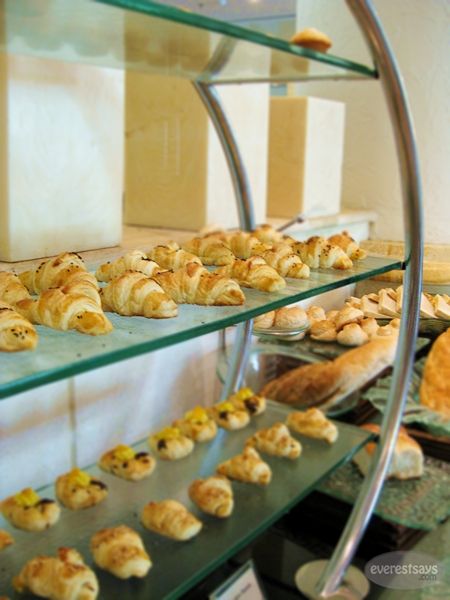 The daily bakes.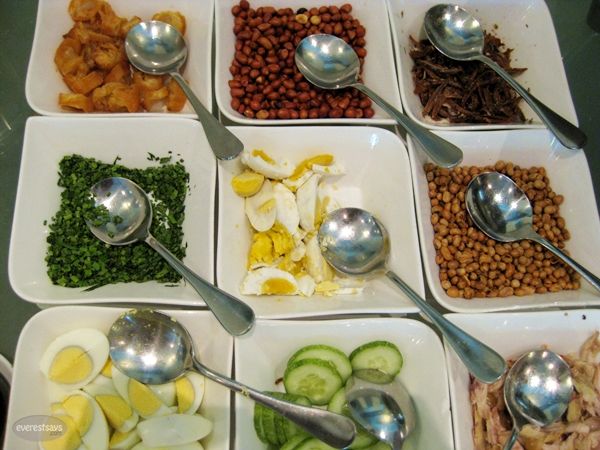 Condiments for your porridge breakfast.
Most of the time, we take the ferry at about 4pm back to Singapore and we usually choose to stay in the hotel and explore the premises like going for a steam bath, sauna, head to the gym or swimming in the pool. This leaves us without much choice but to dine at the hotel eateries during lunch.
The veranda area facing the pool is a nice place to sit down for a meal enjoying the breeze, nicely sheltered from the scorching afternoon sun and possibly a view of some hunk or babe at the pool. ;-p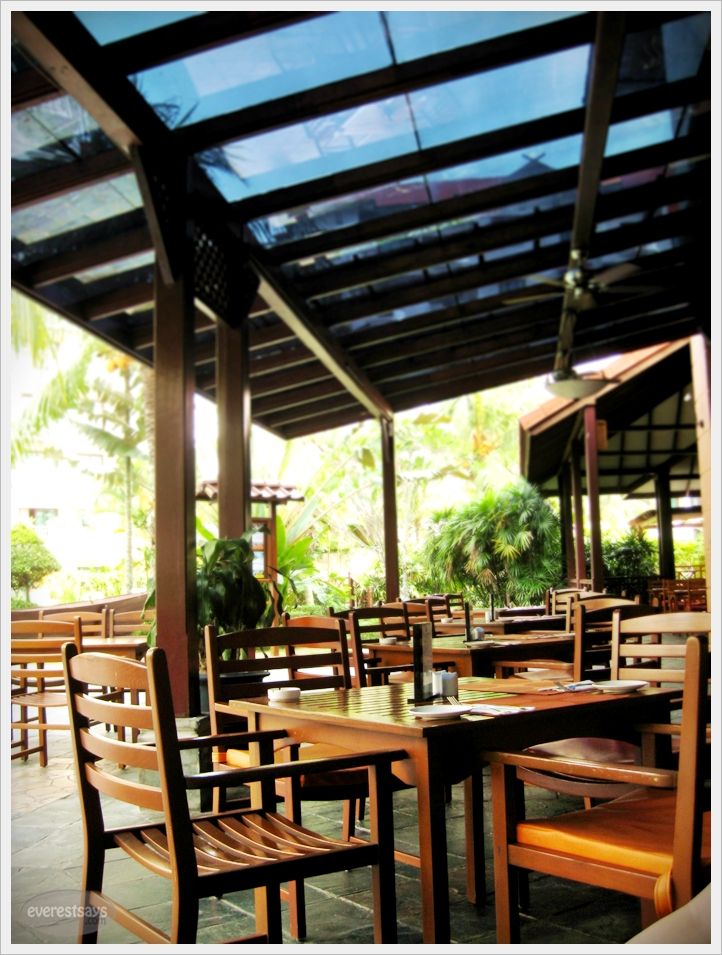 I had a Chicken Curry Pizza while Elaine had Ayam Bakar Bumbu Kecap.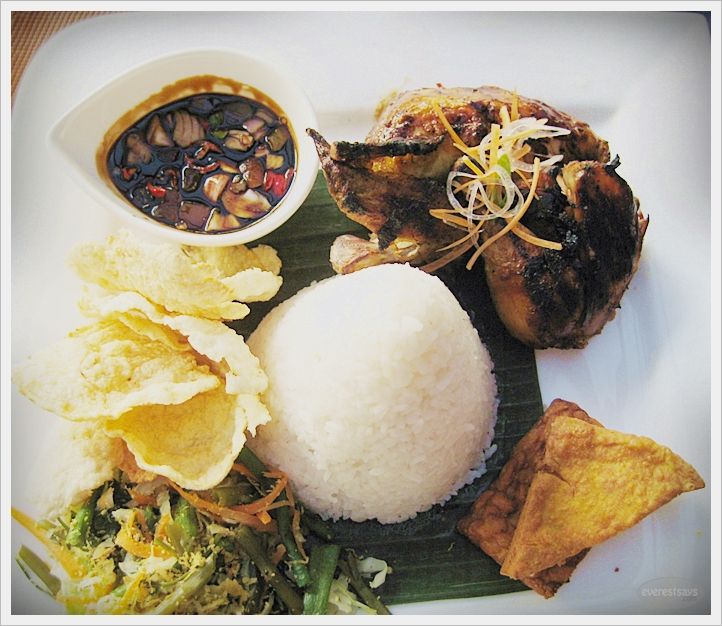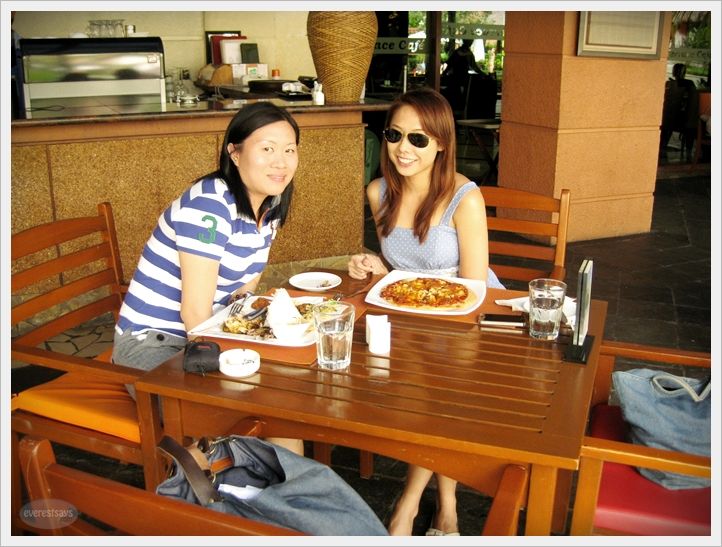 I forgot to take a picture of my pizza so the above picture is as close as you can see the details which does have a generous serving of chicken.
We ended our meal nicely with a cup of coffee each.
In my recent trip, we tried the buffet lunch at the Chinese restaurant in the hotel, Dragon Inn Restaurant.
The buffet was less than SGD18 per pax and we decided to give it a try since it was affordable for a buffet, which was only available on weekends.
The presentation of the items look pretty alright except that the fillings of the dim sum items are filled with lots of flour making it very starchy and needless to say not very tasty as there isn't the usual meat nor prawns you can find in any regular dim sum. The individual items were larger than normal sized dim sums and it really make it so hard to eat something which is so starchy and tasteless and have such a hard texture. It is like eating a big hard bland fishball.
I would honestly not suggest you eat at Dragon Inn Restaurant's buffet unless you don't care much for taste and you would just want to fill yourself up cos this buffet really fills you up but satisfies none of your dim sum appetite.
There is a dinner BBQ buffet held on weekend nights at the veranda by the poolside which I have not tried, which I should endeavor to try it on my next trip there. Maybe you can let me know how the food is if you have eaten there before!
Thanks for dropping by!
Love, Everest