With temperatures & humidity rising, there are days where I feel too lethargic to head out. But rather wait for the sun to set a little and for the land to cool before I grab a dinner outside on weekends.
I was heading out for a simple seafood dinner at Changi Village in the early evening with the sun still blazing hot. A light airy blouse with polka dot prints paired with a basic denim shorts & tan belt and flats was just enough for the occasion.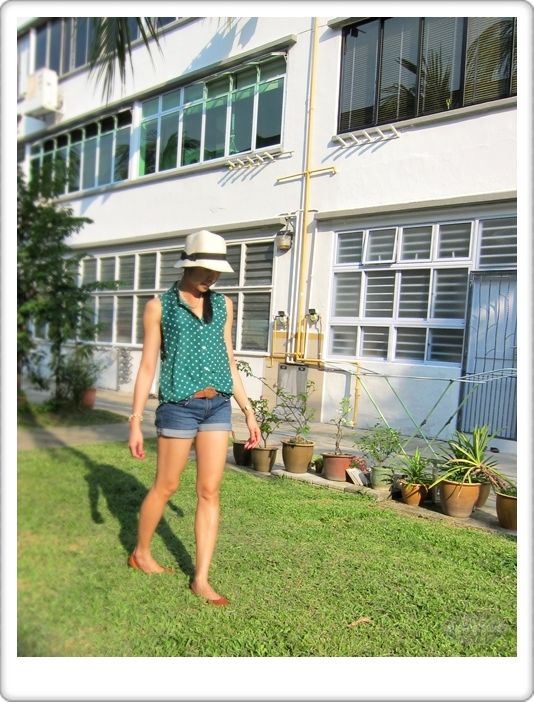 I really like this top and I have worn it quite a number of times on different occasions from casual to work wear as it is quite a staple in my wardrobe but adds colour and details to any outfit.
Let me know if you would like me to share with you how I else I wore this top by commenting below.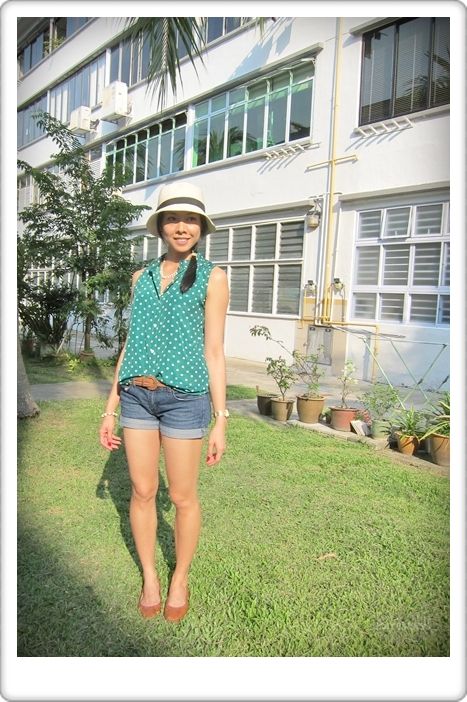 Top: Local Blogshop | Shorts: Forever21 | Flats: H&M
Thanks for dropping by!
Love, Everest