A couple of days before the Lunar New Year, my workplace organized a dinner for all of us to gather and have a mini celebration for the past year's hard work and to usher in the new year with a big bang.
The Lunar New Year is also known as the Spring Festival, 春节, to the Chinese as it marks the beginning of a new year and where flowers start to bloom and life starts anew.
My top, which I have since my University days, is a wrap linen top with cherry blossom designs in red. A little Chinese, a little Japanese vibe. I paired it with a simple pencil skirt and kept the look simple with everything else in black to complement the black trimmings of the top.
Black Pencil Skirt: Forever 21, Black heels: Heatwave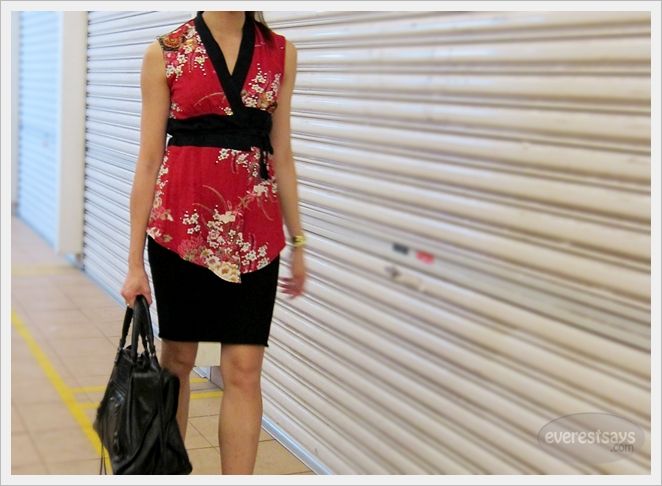 Hope you have enjoyed your Chinese New Year celebrations!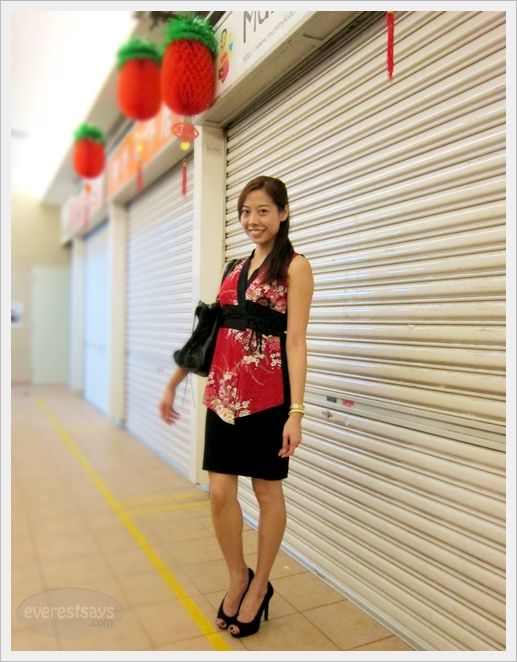 Thanks for dropping by and a big shout out to all my readers for your kind support!
Linking up with Pleated Poppy, Transatlantic Blonde & Rolled up pretty