I just love the weather at the end of the year.
It makes layering of a jacket much less intimidating as I don't have to worry about having to remove it the second I step out of the automatic sliding doors of an air conditioned location.
I wore my red chiffon dress with pearl beadings along with my white trimmed tweed jacket.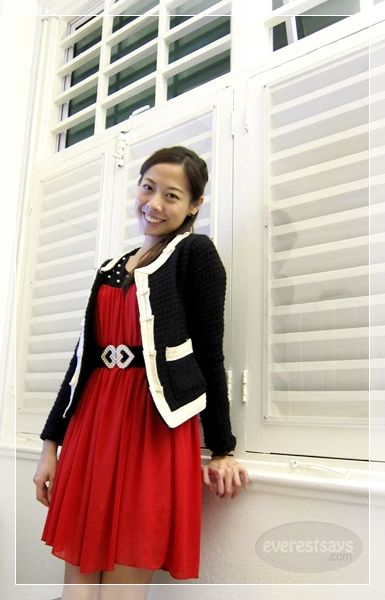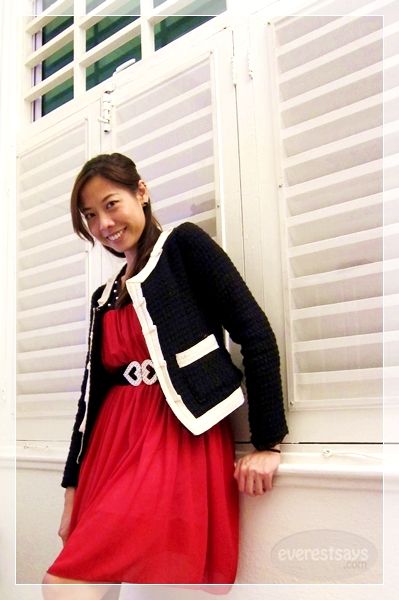 Thanks for dropping by!
Love, Everest