Two of the nearest Indonesian islands to Singapore is Bintan and Batam. Being only a 45 mins ferry ride away, it is not surprising to see ferry loads of Singaporeans heading to these islands for a weekend getaway with friends and families.
Between Bintan and Batam, the cheaper travel destination is Batam, where the prices for accommodation, services and food are significantly lower than that of Bintan and definitely lower than the prices in Singapore. Bintan on the other hand has prices comparable to Singapore, if not slightly higher.
I have been to both islands but I go to Batam more often than to Bintan as I usually want to head somewhere for the weekend without having to spend too much. Just an affordable getaway with comfortable lodging and a nice relaxing massage.
My usual partner in crime for Batam getaways is Elaine whom I have been going to Batam with for 3 times in the past three years and it has become a yearly trip for us. :-p
This post is a consolidated information of my three trips which spans across three years, taking note that maybe prices would have changed and businesses might have changed hands.
We chose to stay at Holiday Inn Batam for the comfort, quality and service we received at the hotel which explains why we keep returning to Holiday Inn Batam. Both Elaine and I have stayed at other hotels nearby or in the town but nothing comes quite close for the price and quality. It was also the first hotel in the area to provide shuttle bus from the resort to the city centre. But I believe that there are shuttle buses offered by the other nearby hotels already.
The hotel lobby with a grand central stairs.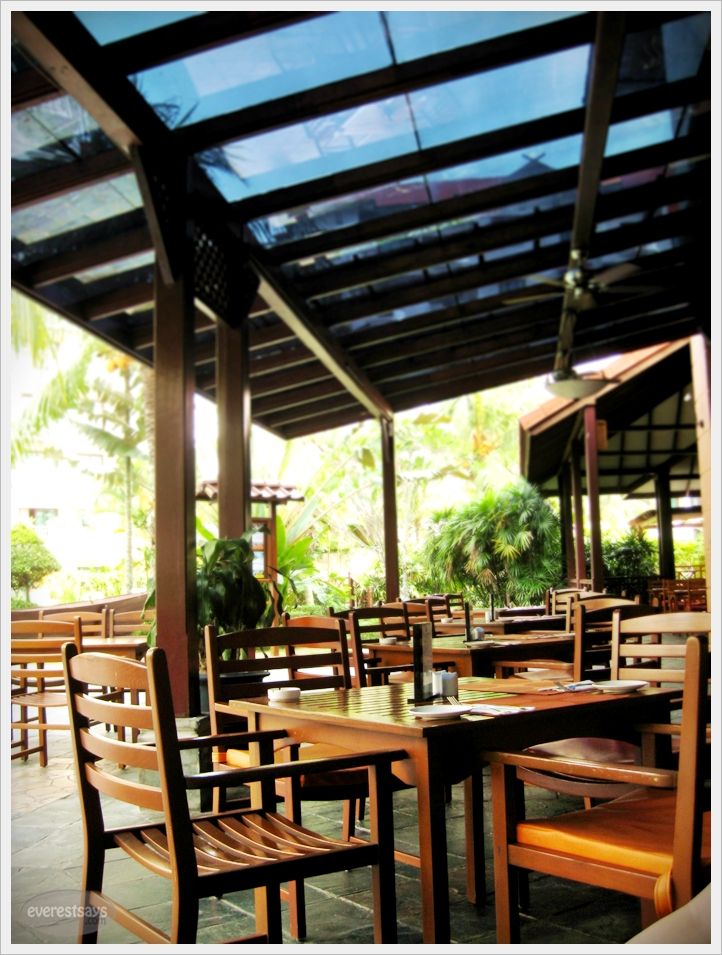 Outdoor alfresco area for your meals and a view of the pool.
In the premise of Holiday Inn, there are two swimming pools. The central pool which is right in the center of the resort and another one found at the back of the resort, beyond the tennis court.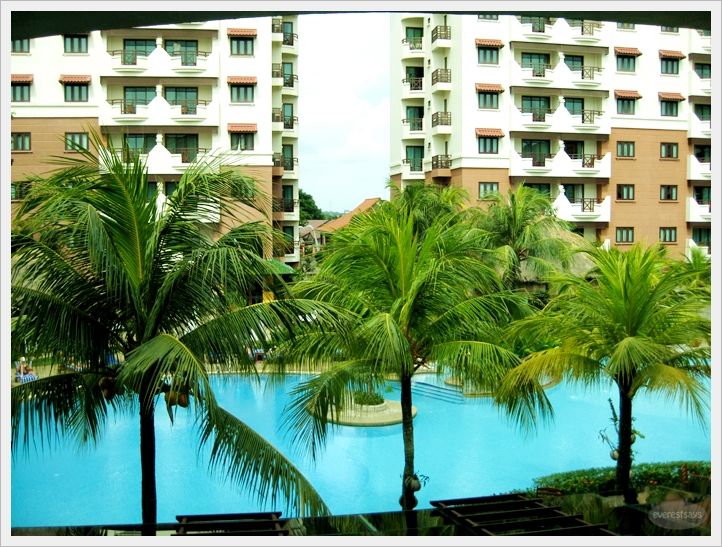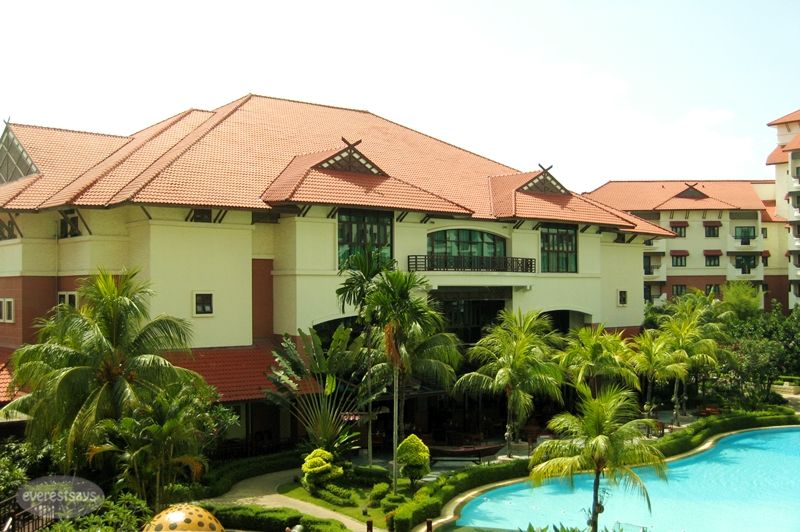 This second pool is the regular rectangular pool and it is under shelters which is pretty much weather proof and you can enjoy your swim regardless of the weather. This pool is also much quieter than the one in front so if you want to have a very focused swimming session, I would suggest you come to this one.
But if you would like to read a book on the beach chair and get a dip once in a while when it gets a bit warmer, the front pool gives a great atmosphere and coziness for your idea of relaxation.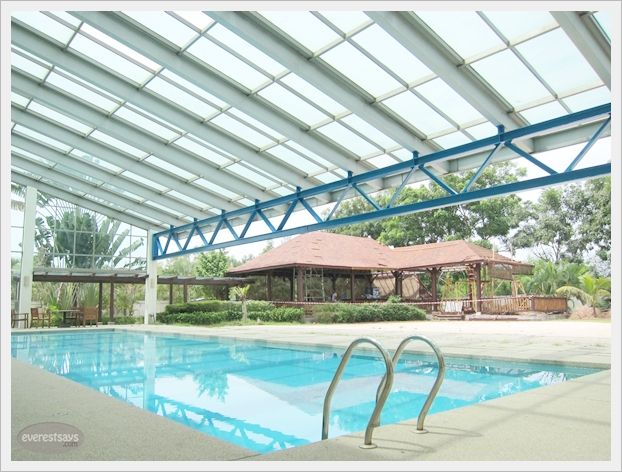 We stayed at the one bedroom suite, which was a very comfortable size for the both of us.
A living room, the bedroom, a 4-seater dining table with a kitchen counter top and a bathroom with tub.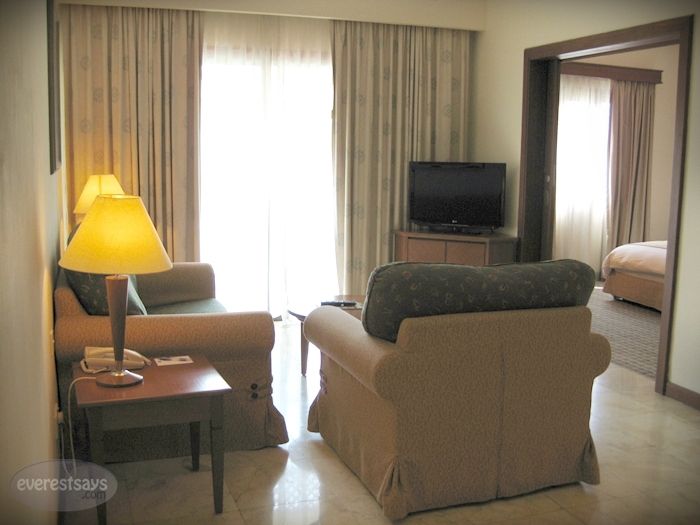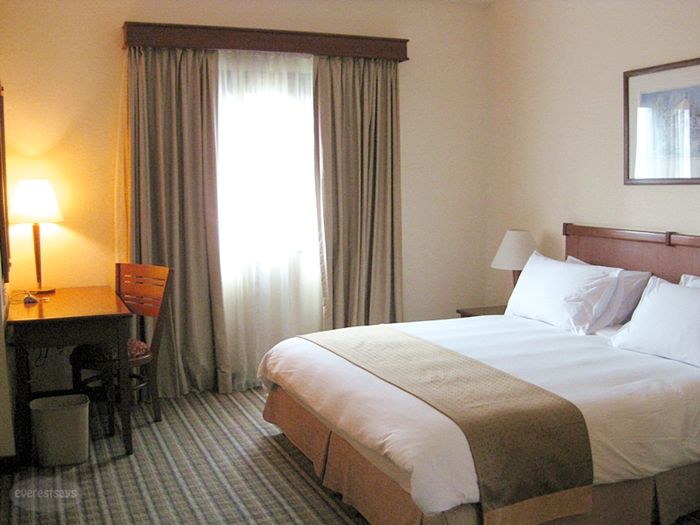 I enjoy the luxury of space at Holiday Inn Batam although it isn't as convenient as compared to staying right in town of Batam. But for us, we didn't mind the travel to the town via the shuttle bus for the extra comfort in the hotel room and hotel premises.
It would still be my choice of accommodation for my future trips!
Address: Waterfront City, 29422, Indonesia
Phone:+62 778 381333
Thanks for dropping by.
Love, Everest