I love shoes with details!
Like lace up details, textures, prints, cut outs and anything that gives it that added character.
This pair of lace up booties heels is one such shoe.
I have been eyeing pricier options from Schutz and Aquazzura but there isn't really much reason for me to spend on a pair of shoes that is more fancy than classic.
So when I saw this pair of lace up heels from Zara, I felt it was a good substitute for the other lace up heels that I have been eyeing and it being on sale was clearly screaming for me to bring it home.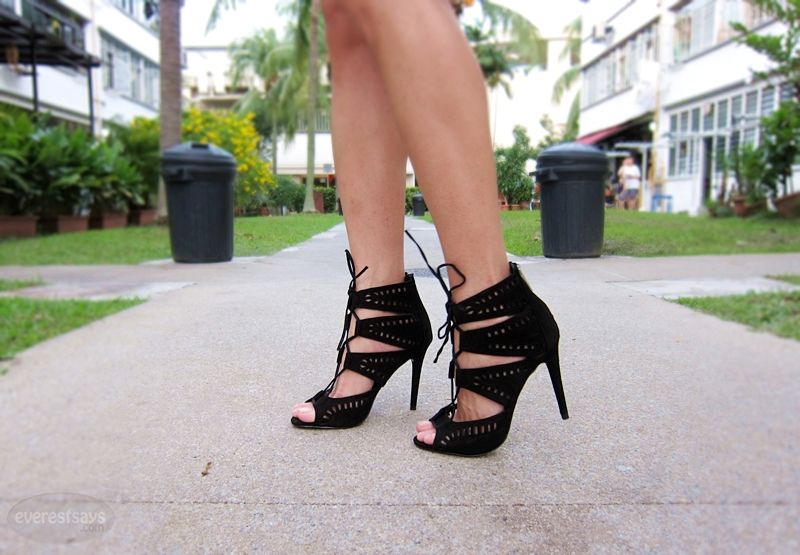 I kept the look simple with a black scoop back tshirt from Zara and a circle skirt from Miharayasuhiro.
The finishing touch to the outfit was the matte gold sequin clutch from CottonOn that is costs less than S$15.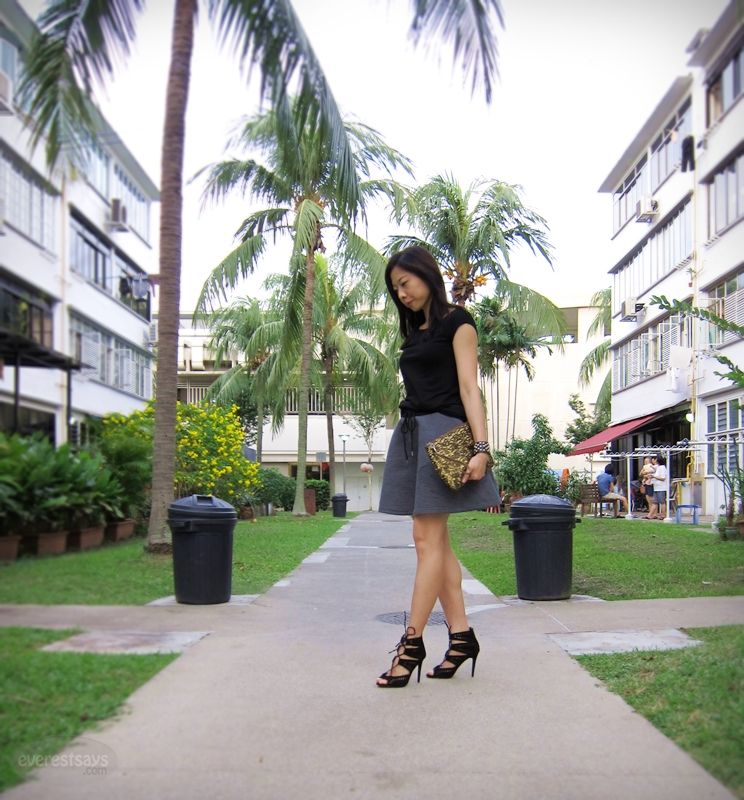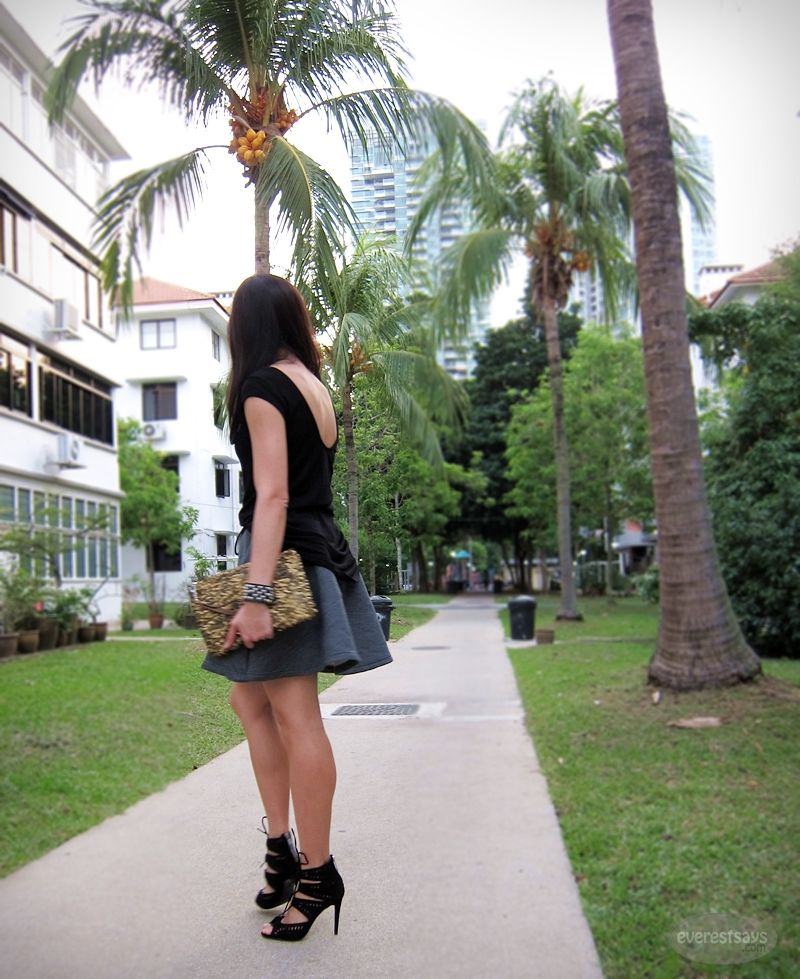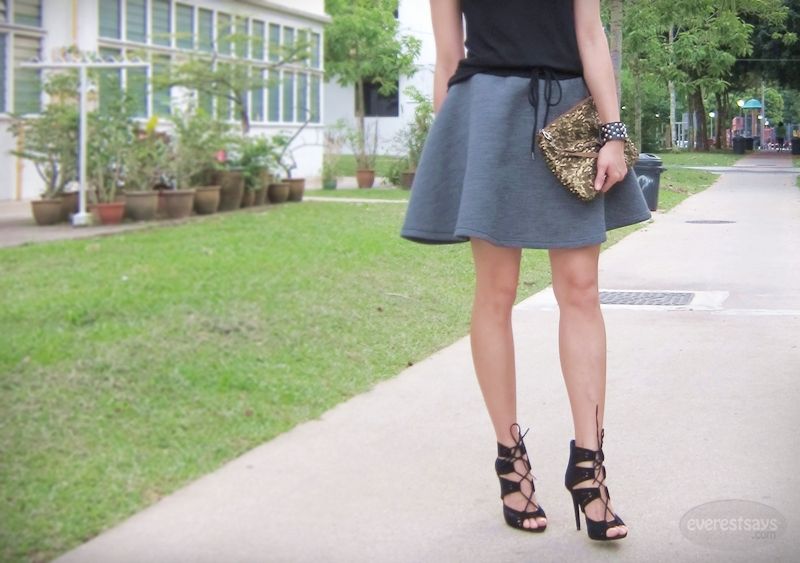 Thanks for dropping by!
Love, Everest.